Welcome to my Trusted Resources Page. On this page you find a list of resources from the Foundations to Paid products/services that I believe are important to building in order to run a successful home business online.
In here you will find tools and resources that i've personally created or purchased and used in my business.
Some of these resources do have my affiliate links attached on there.
The Foundations!
The first section is Foundation / Getting Started that you NEED to have to get started online.
7 Day Business Building Bootcamp

This 7 Day Business Building Bootcamp teaches you:
How brand yourself and attract people to you instead of you chasing prospects
How to find the right target market for your business
How to start building and consistently grow your list and
How to build relationships with your prospects
Click HERE to get access to your 7 Day Business Building Bootcamp NOW
35 Ways To Generate Leads Starting TODAY!

Leads are the lifeblood of any business. If you don't have people to talk to about what you've got to offer then you have NO BUSINESS!! So I put together 35 Ways of how you can generate leads for your Home Business for FREE starting TODAY! Click the link below to get your COPY NOW!
Grab YOUR FREE PDF Cheat Sheet HERE
My Online Business Vault
Here in my online business vault are my trusted programmes, tools and courses that I use to build my home business online
My Trusted Online Attraction Marketing Programme

This is my trusted programme for the Online Attraction Marketing Programme.
The Online Attraction Attraction Marketing Programme focuses on helping you become a LEADER! In order to get paid as a professional home business owner, you HAVE TO become a leader and provide value into marketplace! The Online Attraction Marketing Programme FORCES YOU to step up and become that leader and provide value into the marketplace.
Click HERE to take your $10 test drive NOW 100% Risk Free for 10 Days. When you get started on the $10 trial, you will get my personal help because i don't want to leave you alone and figuring it out all by yourself.
Killer Courses
Here are a list of courses that I've used to help me grow my online business that will help you take you to take your home business to the next level.
Attraction Marketing Intensive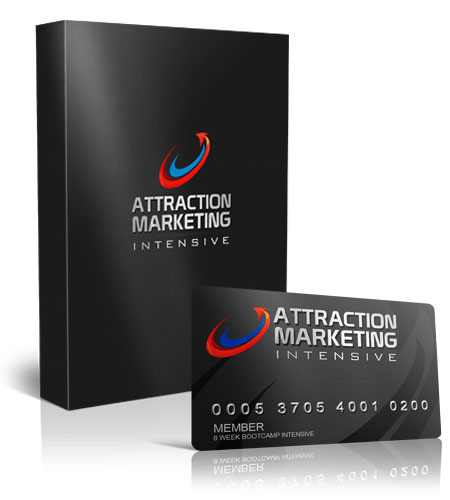 Attraction Marketing queen wants to help you embrace 'Attraction Marketing' in your business so you too can build a stable, long-term business that can pay you for years!
The secret? Attraction Marketing! You must BECOME the leader first, you must increase your value, you must ADD value to people's lives, you must build relationships, and then (and only then) will you realize true financial freedom with your business.
Click Here For More Info
Get Prospects to Buy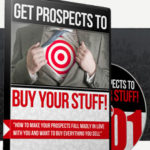 Do your prospects want to buy from you? More importantly, do they want to do it over and over again?
If not then you're missing one of the most IMPORTANT elements of having a successful home business.
She figured out 4 KEY triggers to use in any and ALL of your sales presentations allowing you to reach right into the core of your prospect's purchasing glands…
It's insane…she even teaches you how to DOUBLE your income overnight…a secret that grew her list monumentally… You've got to see how simple she makes it for you…
Click Here For More Info
Twist Your List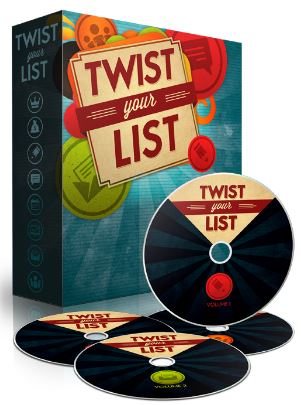 Imagine for a moment what it would FEEL like to create an email, hit 'broadcast,' and earn hundreds (and even thousands) of dollars with ONE e-mail?!
And imagine for a moment if you only need a few hundred people on your list for the e-mail to rake in some BIG money…
It is possible…If you are interested in learning the 'list-building' secrets & techniques a little ol' house-wife used to turn a tiny list into a multiple 6-figure a year business, then this is for you!
Click Here For More Info
Copywriting Mastery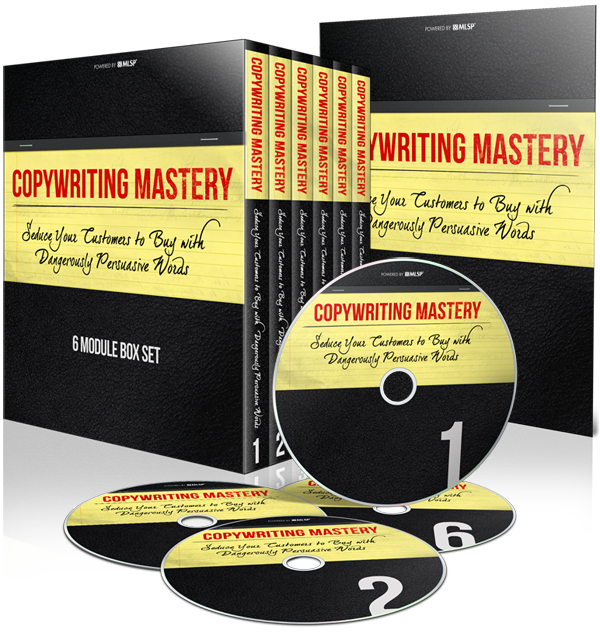 Brian Fanale is considered one of the best and highest paid copywriters in the industry.
Brian has written literally thousands of ads, e-mails, video sales scripts, and entire sales funnels that have generated millions of dollars in revenue for himself and for affiliates all over the world. Copywriting Mastery will show you deadly persuasion copy secrets to hack into the unconscious mind of your prospect where the BUYING decision takes place, questions to make your copy so sizzling hot that it makes your prospect feel guilty if they don't BUY and transform you into a lethal copywriter so you never have to worry about money again!
Attraction Marketing Definitive Guide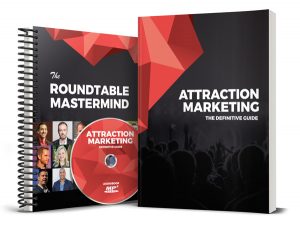 Imagine hiring 20 of the most successful top earners in the home business profession at $1,000+ each to get their personal business & marketing blueprints (YES, that would be worth $20K)… OR instead of paying $20,000 simply give us your best e-mail, and we'll give it to you for just $1 on the next page…
Attraction Marketing Definitive Guide

Attraction Marketing Summit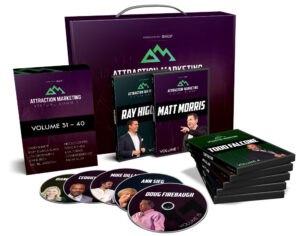 Get LIFETIME ACCESS to 40+ Expert 'Attraction Marketing' Interviews… and discover how the wealthiest home business owners Attract Prospects, Customers
My Trusted Autoresponder

Building your email subscriber list is the number one priority in your home business.  If you are not building a email list, you have no business. GetResponse is my favorite email autoresponder.
Click HERE to to take your 30 Day Risk Free Trial